Born in England at the end of the nineteenth century, Rugby is a sport gathering two teams of 15 players playing with the hand and foot to flatten an oval ball in the adverse goal. This sport largely spread during the twentieth century throughout Europe and the Commonwealth. It is known to be a very good vector of transmission of values ​​such as team spirit, referee and opponent respect, passion and integrity.
The 6 nations tournament was created over a century ago with its first edition in 1883 played by 5 nations. In 2000, Italy joined the prestigious championship and the 6 nations tournament began. The games take place in the 6 participating countries over a month, bringing together hundreds of thousands of fans.
Each year, the 6 Nations Tournament is the first major European sports competition. Friday Feb. 1st, the game of the XV of France against the team of Wales marked the beginning of the competition. Until March 16th, the six top European rugby nations - reigning champion Ireland, Scotland, England, Wales, France and Italy - will play to win the tournament.
2019 Fixture Schedule :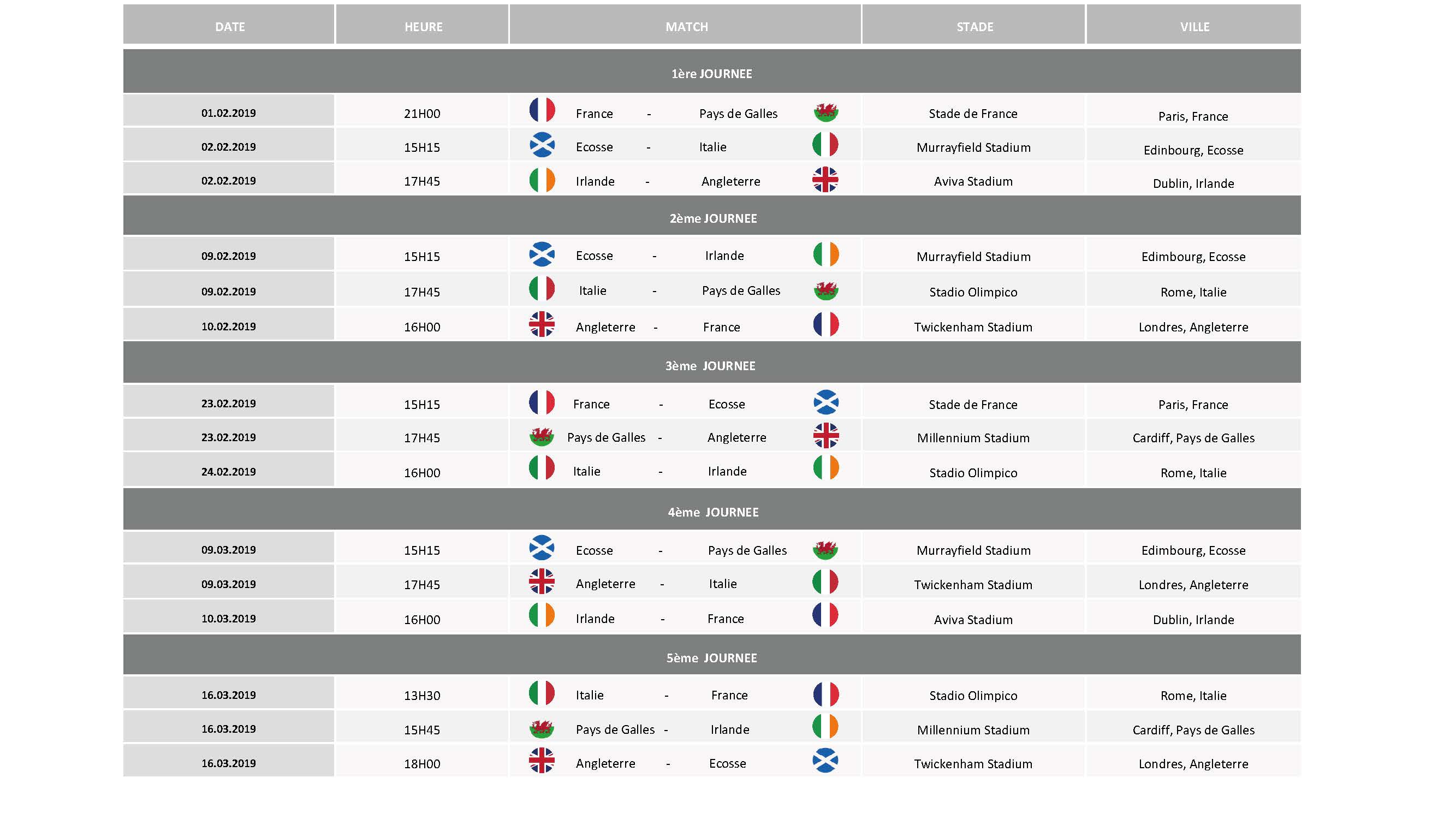 Charter a private jet with IBC Aviation and attend the game of your choice. Our team assist you in selecting the right aircraft for your travels.